Welcome to the PE Department
We are an enthusiastic and hard-working team of specialist PE teachers. We aim to provide equal learning opportunities for all. We build strong relationships with our students developing respect, support and encouragement throughout their learning journey at St Monica's. Students enjoy learning in their PE lessons also through the wide range of extra-curricular opportunities we offer.
Curriculum Intent
 "Realising potential through Participation, Performance and Success"
The Physical Education department aims to provide all children with key knowledge of rules, regulations and expectations within competitive sports and other physically demanding activities. We aim to encourage a lifelong passion and interest in sport, healthy choices and physical activity. The thematic approach to the subject ensures that each and every pupil has the opportunity to build physical confidence and develop socially and morally within the programmes of study. By embedding disciplinary skills of respect, commitment, fair play, and being a good communicator and effective listener, pupils build character and develop into dignified young people who can explore their different sporting talents in order to prosper and shine in the years to come.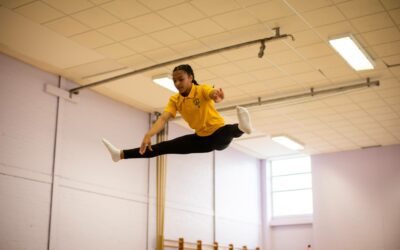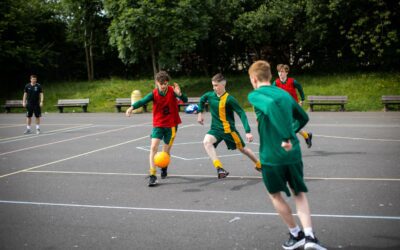 Curriculum Overview
Our curriculum map below outlines the programme of study in English for all pupils from Year 7 to Year 11. We build on knowledge from Key Stage 2 and prepare our students for life beyond St Monica's.
Click here to view our Physical Education curriculum overview.
Learning Journeys
Our learning journeys outline, in a visual format, the key knowledge that is shared with pupils in each year group. They provide a reference point for teaching and sharing knowledge in lessons.
Click here to view our learning journeys.
Knowledge Organisers
These are used to make pupils aware of key knowledge and expectations in PE.
PE Staff
Head of PE: P Meredith                            pmeredith@stmonicas.stoccat.org.uk
Second in PE: E Coburn                          ecoburn@stmonicas.stoccat.org.uk
Second in PE: M Bradbury                      mbradbury@stmonicas.stoccat.org.uk
Teacher of PE: T Hughes                          thughes@stmonicas.stoccat.org.uk
Teacher of PE: U Anthony                       uanthony@stmonicas.stoccat.org.uk
How PE Links to our PSHE programme
Respect, dignity and a positive attitude are some of the key gospel values we promote in the range of sporting activities we offer. We teach all students the importance of sportsmanship and promote equality for all.
Key Stage 4 Outline and Rationale
Pupils in Year 10 and Year 11 are offered the opportunity to study the Edexcel GCSE PE Course and the BTEC Sport courses. Staff have expertise in delivering this specification as some have delivered the programme for a number of years.
Edexcel GCSE Physical Education (2016) | Pearson qualifications
BTEC Sport | Pearson qualifications
Assessment  Overview
Assessment takes place at key points throughout the year at St Monica's. Details about Summative Assessments (tests) are provided below in the Assessment Overview document.  Knowledge and learning is also regularly checked and assessed more informally throughout the lessons on a day-to-basis (formative assessment.) Teachers use a range of strategies in lessons such as questioning, quizzes, mini whiteboards to check that knowledge is secure.
Feedback to assessments takes a variety of forms, including whole class feedback, verbal feedback and personalised feedback. Pupils are expected to respond to the feedback given to help move their learning forward.
Click here to view our assessment overview
To find out more about the PE curriculum, please email pmeredith@stmonicas.stoccat.org.uk